On October 14th, 2018, representatives of excellent students in the Sino-German exchange program went to Shanghai City God Temple, Yu Garden and started a one-day trip in Shanghai with Ms. Meike Teppne, a foreign teacher from Potsdam University.

In the surging crowd of the City God Temple, they experienced the quaint humanistic feelings of Shanghai. In the elegant and simple architecture of the Yu Garden, they felt exquisite beauty of the classical gardens in the south of the Huangpu River. At noon, they tasted Shanghai dishes and special snacks in the Green Wave Corridor (one of the famous restaurant in Shanghai).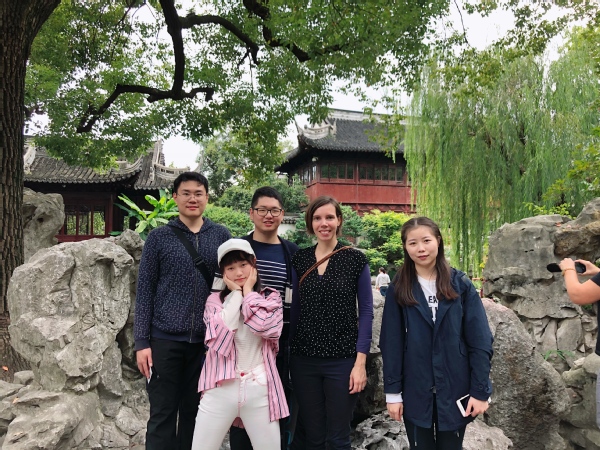 In the afternoon, the students introduced the architectural style and historical background of the Wanguo Architectural Expo Group to the foreign teachers on the Bund. In the contrast of Lujiazui, they appreciated the strong historical accumulation of Shanghai.There they experienced the wharf culture of old Shanghai and tasted the enduring old brand snacks.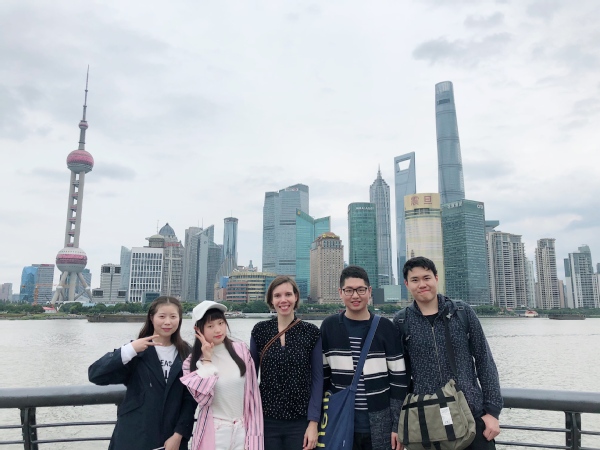 Finally, the students took the foreign teacher to Tianzifang, visited the Shikumen building with Shanghai characteristics in the noisy and crowded alley and experienced the alley culture of Shanghai, and also felt the change of Shanghai.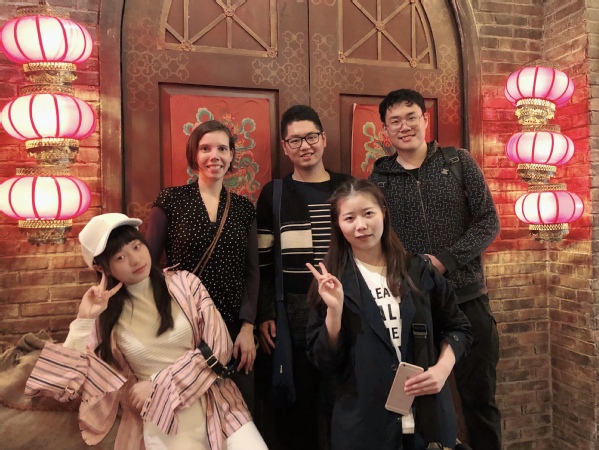 On this day's itinerary, Ms. Meike Teppner showed a strong interest in Chinese culture.She said that during this extremely fulfilling day, the meticulous preparation and detailed introduction of the students left her an excellent impression on Shanghai----an international metropolis. She looks forward to learning more about Chinese culture and enjoying more Chinese food.
During this period, the representatives Sino-German exchange program talked with Mrs. Meike enthusiastically and fluently, and the two sides enhanced their friendship and left with a very good memory.