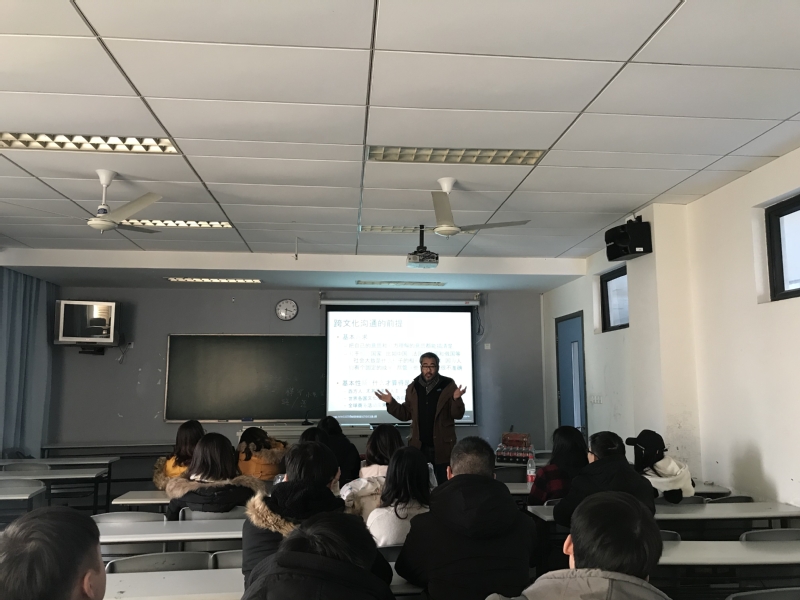 On December 17th, 2018, Dr. Xiaojian WU, the Senior lecturer of the Newcastle Business School of Northumbria University, UK, Member of the British Human Resources Association (CIPD), came to the School of International Exchange of Xianda College to launch a demonstration class entitled "Cross-cultural Management, Organizational Development and Conflict Management" for students of the "3+1" Sino-UK Exchange Program of our 2016 Finance Major.
Dr. Xiao Jian WU allows students to check out the pure British style classroom in a relaxed and pleasant atmosphere, and also let the students who are about to embark on the study tour in the UK experience the difference of the education in China and UK previously.
The University of Northumbria was founded in 1870. It consists of four university departments: Faculty of Arts, Design and Social Sciences; Faculty of Engineering and Environmental Sciences; Faculty of Health and Life Sciences; Faculty of Business Law (Law School, Newcastle Business School). In 2018, Northumbria University ranked 48th in the UK (Guardian UK) and its Newcastle Business School is the largest business school in UK, among the 1% of the 16,000 AACSB certified International Business Schools in the world. Both of their business and accounting disciplines are certified by EPAS and AACSB in Europe.